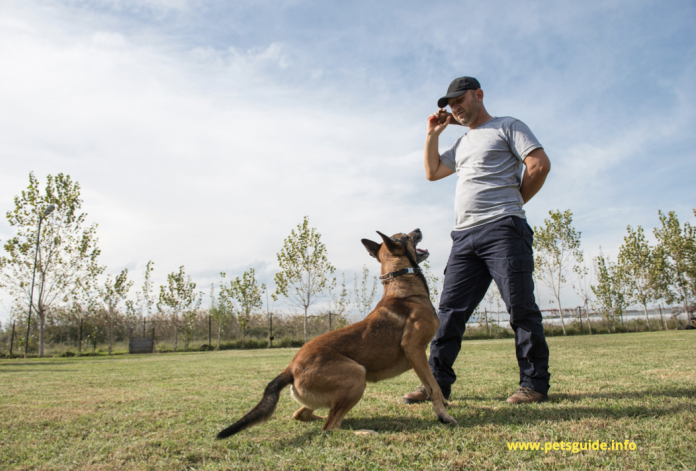 4 Essential Accessories to Train Your Dog
Though every dog owner wants to give immense love and care to their pet, they also need to provide proper training to behave properly.
Individuals can better control their dogs if they train them, and the chances of biting someone or meeting with an accident are minimized.
Getting the dog trained as soon as you get him home will also help the owner and their connection to establish a foundation for mutual trust. So now, if you plan to start the training session, you must first arrange the equipment like a training leash by Ravenox, dog treats, collar, etc.
Important equipment to train your dog
Training leash
Building a positive association between the dog and its leash is essential for good pet parenting.
If the dog likes its leash, it will have no problem wearing it, which solves half the problem of having a dog. So you should buy a 4-6 feet long leash made of strong nylon, cotton, or leather. For training, pet owners can also choose a training leash by Ravenox, for example, so that training sessions are carried out smoothly without causing discomfort to your cute little pet.
2. Collar
Every dog needs a collar or a harness as a necessary dog accessory. Collars help dogs learn new commands and keep identification on them in case they get lost. The form of collar or harness you select may depend on the kind of training you do.
For example, a martingale or flat collar works best for dog training involving positive reinforcement. For difficult-to-manage dogs on walks, a head harness might be the appropriate teaching tool since it makes pulling seem strange to the dog.
3. Dog training treats
Giving food reinforcement to dogs whenever they do what is desired is the best way to get pets quickly.
Giving dogs treats is a simple way to keep them interested and a fantastic technique to promote good behavior. But, the pet parent has to ensure that the dog's treats are nutritious, natural, and free of chemicals or preservatives.
You can go for affordable treats rather than expensive ones if your budget is an issue.
4. Clicker
These are simple; small devices are used to engage the dog during training sessions. When pushed, the inside metal strip emits a characteristic clicking sound.
Clickers are inexpensive and can be easily purchased online or at any brick-and-mortar pet supply store.You can also use a device such as a pen or a baby toy to make noise and grab the dog's attention before giving them a treat.
When a new pup joins the family, it's critical to start training them to behave well as soon as possible. Early socialization and training ensure that your puppy develops into a self-assured and well-behaved family member.
You can speed up and improve your training by using the right tools, healthy treats, clickers, etc., to make it enjoyable so that they find it interesting and actively learn it.
Facts Check:
We hope you enjoyed this amazing article… What are your thoughts about Essential Accessories to Train Your Dog?
Feels free to share this article!  
We make it our mission to give animal lovers the most up-to-date and accurate information possible while maintaining our commitment to justice.
Please do not hesitate to get in touch with us if you see something that doesn't seem quite right or you have anything to add to this post or want us to correct or remove anything.