Furry Frolics: Unleashing the Joys of Fall with Your Dog
Introduction:
Fall is a symphony of vibrant colors, crisp air, and the sweet scent of pumpkin spice. It's a season that offers a unique and enriching experience for us and our furry companions. Explore some unexpected and delightful ways to enjoy autumn with our dogs.
1. Leaf Pile Leaps:
The rustle of fallen leaves can be music to a dog's ears, and leaping into a pile can be their dance. Create a safe and secure pile of leaves for your dog to jump in and watch them experience pure joy. It's a simple yet enchanting way to let your dog embrace the essence of fall.
2. Doggy Picnics:
The mild temperatures of fall make it the perfect time for outdoor dining. Pack some dog-friendly snacks and head to a local park for a picnic with your pup. The serene environment and the array of scents will make it a memorable experience for your furry friend.
3. Autumnal Art:
Believe it or not, dogs can enjoy art, too! Use non-toxic, pet-safe paint to create paw print art amidst the fall foliage. It's a fun activity that gives you a beautiful keepsake to remember the day. Hey, maybe you might even get a celebrity artist along the way. 
4. Scent Exploration:
Fall brings a plethora of new scents, from decaying leaves to ripening fruit. Take your dog on a 'scent walk' and let them explore the aromatic tapestry of autumn. It's a sensory adventure that stimulates and enriches your dog's mind.
5. Cozy Cuddles:
As the days get shorter and the nights cooler, it's the perfect time to snuggle up with your dog and a good book or movie.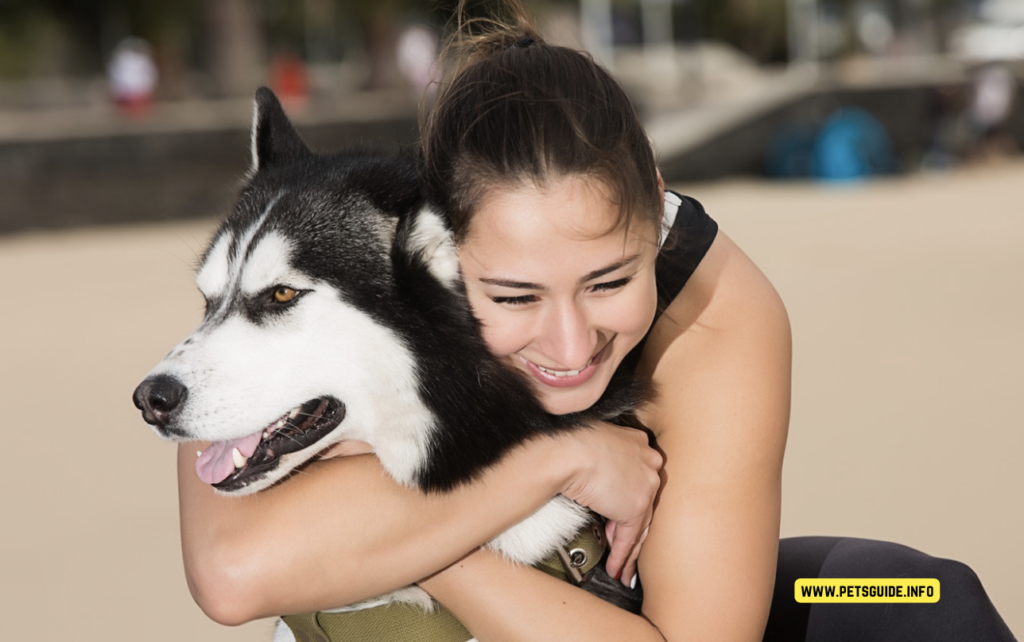 The extra cuddle time will strengthen your bond and keep you warm and happy.
6. Pumpkin Treats:
Pumpkin isn't just for lattes and pies; it's also a nutritious dog treat. Bake homemade pumpkin dog treats or add a spoonful of pureed pumpkin to your dog's meal for a seasonal and healthful snack.
7. Fall Fashion:
The chill in the air means it's time to break out the sweaters and scarves, and not just for humans! Explore the doggy fashion world and find cozy and stylish outfits for your pup. It's functional and utterly adorable.
8. Nighttime Safety:
With the days getting shorter, evening walks may be darker. Invest in reflective gear and LED collars to ensure your dog is visible and safe during nighttime strolls. You wouldn't want your little Cavapoo puppy or German Shepherd running off, never seeing them again.
9. Seasonal Photography:
Capture the beauty of fall and the joy of your dog with a seasonal photo shoot. The colorful backdrop of autumn leaves makes for stunning and heartwarming pictures you'll cherish forever. Make some memories because your pet really is a part of your family. 
10. Harvest Play:
Visit a pet-friendly orchard or pumpkin patch. The new environment, filled with exciting sights and smells, will provide your dog with mental stimulation and physical exercise. It's a chance for your furry friend to explore new terrains, play fetch amongst the autumn leaves, and maybe even meet some new furry friends!
Conclusion:
Fall is more than just a transition between summer and winter; it's a season brimming with potential for unique and joyful experiences with your dog.
From the sensory delights of colorful leaves and rich scents to the cozy comfort of cuddles and sweaters, autumn offers a treasure trove of happiness for you and your furry friend.
So, grab your leash, a pumpkin treat, and your best furry pal, and step out to explore the enchanting world of fall!
Fact check…
We hope you enjoyed this article… What are your thoughts?
Рleаse let us knоw yоur thоughts in the соmments seсtiоn. Feel free to share with us in the comments section below.