7 Fun Outing Ideas for Your Canine Friend
Looking for a pawfect date experience for your four-legged companion? This summer season, we've got you the top pet date ideas to try.
History is proof of how irresistibly cute our furry friends are! Add to this, the nice sunny weather and it quickly becomes the perfect time to celebrate life with your pooch.
In this article, we bring you a list of the top outing ideas for you and your pets to enjoy the season.
Let's get started!
1. A Spa Day at the Groomers for a New Look
Just like you would kill for a relaxing spa day after a long week at work, your fur babies are probably looking forward to their weekend as well.
Grooming is a great way of taking care of your little ones and is probably one of the best outing ideas on our list.
A spa day would not only keep all the infections away but also help detect any potential skin problems, helping you ensure that your pet is healthy! However, if you're not that comfortable leaving your pet in the hands of a complete stranger, maybe you can try taking charge of the spa day at home.
To make this a resounding success and a fun time for both you and your pooch, you will need the best dog grooming kit and accessories. Cordless dog clippers, scissors, nail clippers, slicker and pin brush shampoo, conditioner and a soft towel are some basic essentials you should have prepped and ready.
With this, you're ready to give your dog a fresh look. Now, doesn't that sound like the perfect way to kickstart the summer?
2. Adventure Activity or Day Out
Different pets may find joy in different activities; lucky for you, the United Kingdom has a lot to offer. Adventurous activities with your canine friend provide a fantastic opportunity to bond, connect and create unforgettable memories.
Whether it's the joy of hiking through scenic trails, exploring beaches, or camping under the stars, these experiences bring happiness to you as well as your furry buddy.
Dogs are known to be innate explorers and depending on the breed and how trained they are, you and your mutt will have a great time on fun expeditions.
From kayaking to canoeing, you can find a sporty activity that allows you and your dog to enjoy a wholesome experience.
What's more, with a number of pet-friendly adventure centres, some fun activity days out might just be what your pet needs this summer.
3. Explore Nature Trails With Your Furry Friend 
With the weather being nice, don't settle for a stroll in the park. Instead, pack your bags and explore beautiful landscapes that are open for you in this perfect weather.
From mountain hikes, geocaching, camping and exploring the wilderness, there are multiple outdoor activities to make the most of. With your furry buddy by your side, these adventures will be super fun and novel.
However, before you hit the road, make sure your canine friend is up-to-date with their tick treatments and other shots. Pack all the supplies you'll need to ensure a comfortable journey. You may want to avoid dirty and difficult trails that can lead to exertion instead of exercise.
Know that such types of activities are reserved for certain types of dog breeds only and also on how much fun your furry buddy actually has on adventures like this. The point is to have fun so choose your activity accordingly.
4. Visiting Pet-Friendly Parks and Playgrounds 
You can take your fur babies to the playground and parks. A fun game of fetch could be such an easy yet super fun experience for all parties involved!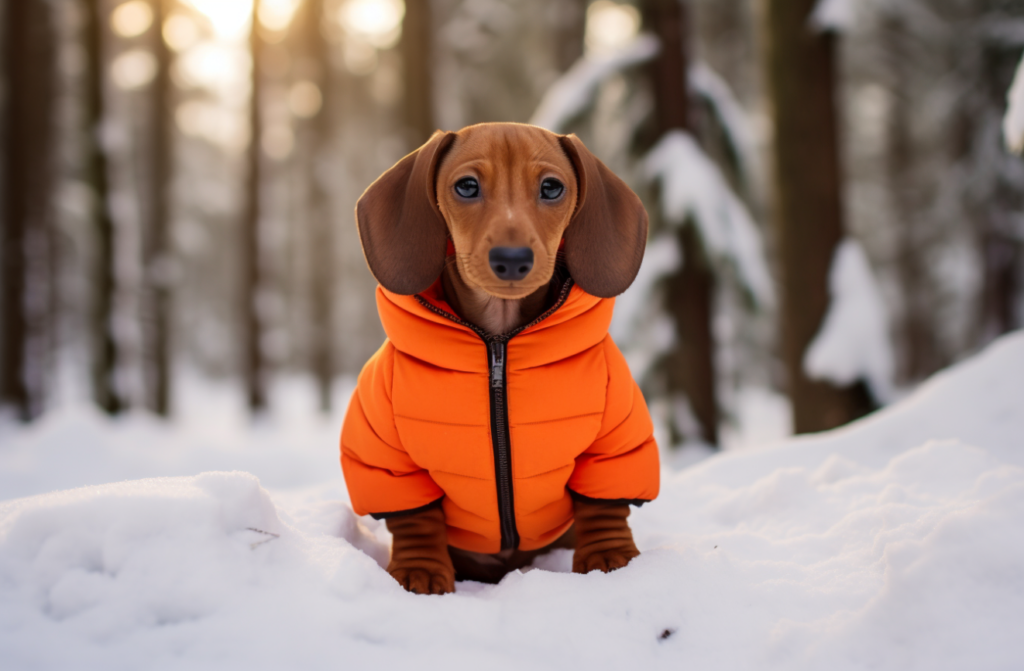 You could also accommodate games like Tug of War, Dig a Hole, and everyone's favourite Hide and Seek in your day out. Remember that your dog would play almost any game if you make it interesting enough; so put in the extra effort to make the most out of your play day.
We recommend visiting play areas that are spacious for your dog to roam around freely. Up the ante by pairing up with other dog parents and both you and your dog will end up making new friends as you double up on the fun!
5. Enjoying Pet-Friendly Cafes & Restaurants 
In recent years, we've witnessed that establishments like cafes and restaurants have become more accommodating  of pets. As dog parents, this is a  wonderful way for you to indulge and treat yourself and your pooch. Make the most of this inclusivity!
For a fun play-date session, taking a trip to your nearest pet-friendly cafe is a brilliant idea. While you enjoy a frappe, your woof can make new friends and stroll around the play area.
Extra points if the restaurant has a special menu that caters to  your pet's favourite treats! 
6. A Fun Day Frolicking at the Pet-Friendly Beach 
Summer is all about beaches especially when you deal with gloomy days for a good part of the year. With your dog, a day at the beach can be quite fun, not to mention exciting for the both of you.
Your pooch is sure to enjoy running, playing, and socialising with other fur babies at the beach. Make things more fun and interesting by going for a swim, throwing a frisbee, building sandcastles and more. Prepare your beach checklist with essentials like sunscreen, toys, towels and of course some tasty treats!
If your dog is a natural swimmer, you won't have to worry about it around the water. While you sip your mocktails and relax in the sun, let your pooch enjoy the sandy plain.
7. Pedal Away on a Bike Ride! 
An extremely fun way to level up your dog's fitness, biking is yet another great idea to enjoy summers.
Hyperactive breeds like German Shepherds require a lot of caution and care along with plenty of exercises to keep them fit. So, before you ready yourself for the excursion, be extra cautious not only with the equipment but also with the bike.
Your dog could take a few outings to get accustomed to running alongside as you bike, so make sure you've done enough practice rounds with them. Ensure that you choose quality bikes, strong leashes and other safety clothing and equipment for yourself and your little buddy to avoid any injury or accidents.
Know that not all our canine companions might be able to keep up with biking, especially if they're young or have smaller legs. In this case, it is best to avoid biking with them altogether.
Alternatively, you can also strap them into a basket or a backpack that's custom-made for them so they don't miss out on the adventure but only if their breed is compatible with this adjustment.
To Sum Up
With these fun-filled escapades this summer, your four-legged companion is in for a tail-wagging treat. So leash up, and let the adventure begin!
Whether it's playing fetch at the beach or a fur-tastic picnic, you're bound to have an awesome time with your pet.
We hope that these pawsitive outing ideas help you embark on a journey of exploration with your furry friends!
Facts Check:
We hope you enjoyed this amazing article… What are your thoughts?
Рleаse feels free to
contact u
s for corrections and advert placements..Do let us knоw yоur thоughts in the соmments seсtiоn below.