With People Sadly Returning Dogs, Now Is the Time to Adopt If You Can
With the COVID-19 pandemic and its accompanying quarantine came a surge in pet adoptions. Remote work (or no work at all) became mandatory, total lockdowns occurred, and what once seemed like an introvert's dream quickly turned into a struggle — a struggle that many thought a pet may be able to fix.
At this point, however, as people begin returning to work and the world begins it's shift back to "normal", professionals have seen an alarming number of these pets being returned or simply abandoned.
Shelters and rescues across the globe are generally already guaranteed chaos come the Summer months, but this year they've been challenged with finding the room and resources for the influx of pandemic pets, too.
Along with this, post-pandemic pets (dogs in particular) can host significant challenges, may need specialized or extensive training, expect gratuitous affection, need to be frequently encouraged or stimulated with cute dog toys they love, or may be harder to bond with — but if you're a special type of person, and if you were considering adopting a pet before, now might be a perfect time both because of and in spite of these challenges.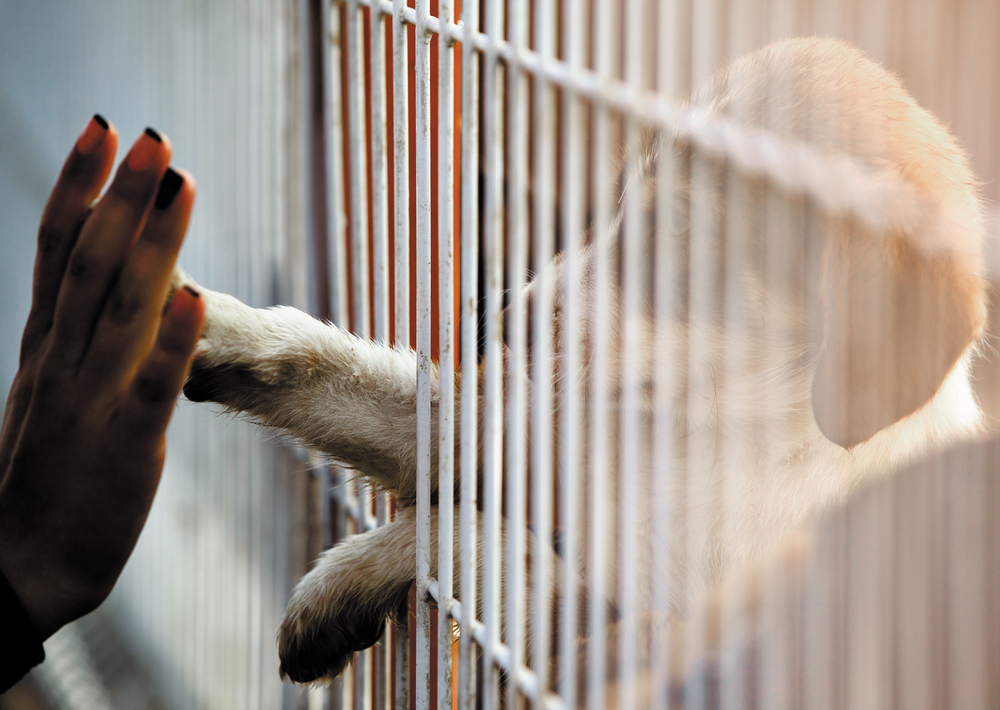 What makes post-pandemic adoptions more challenging?
Many pets being returned as young adults bring along with them challenging behaviors developed from spending the past year at home without socialization or being left alone in a healthy way.
Whether it be aggression, separation anxiety, a fear of new things, or something else, these are behaviors that tend to make it harder for shelters and rescues to find these pets new homes.
How to ensure you don't make the same mistake as your pet's pandemic partner
Post-pandemic conditions as we see them today have a lot to offer in terms of adopting, raising, and training a new pet — but so did the pandemic itself.
Hopefully, you've already been considering bringing a pet into your home for a significant amount of time, and hopefully, you've already seriously thought about the following.
The time you have both now, and as things continue returning to normal. This is essential for normal pet adoption, but it's important to note that many pandemic pets will require more attention and training than standard cases.

Your finances and career may have been impacted by the pandemic, and whether it be positively or otherwise, your ability to both pursue your own future and create a good one for your pet is essential.

Alignment with your lifestyle is crucial to consider when it comes to bringing another member into your household and constant care. We aren't in the clear just yet and it may be hard to remember what pre-pandemic life was like or what post-pandemic life will be like to return to, but try to ensure you're adopting a pet that matches that lifestyle, and not your current or aspirational one.
How to be the post-pandemic partner that your pet needs now more than ever
It may take a few weeks or months before you and your pet begin to fully adjust to your new lives together — so be patient. In the meantime, you'll want to create a free, fun, and calming space for your new pet through consistent and gentle guidance, as well as the steps noted below.
Pet-proof: Set your dog up to succeed. By cleaning up and putting away messy or important items, making sure enticing treats and aromatic garbages are secured, and getting cords and plants far out of reach, you can be proactive in eliminating the chance that you have to discipline your dog.While discipline is something that they should experience to grow, it's not something that you want to have to do constantly or else they won't feel comfortable.

When mistakes and trouble do happen, though, consider it as an opportunity and responsibility to boost your management skills next time. In the meantime, these unwanted behaviors can act perfectly as an opportunity to teach your pet preferred behaviors.

Establish simple rules and routines: A lack of routine, or attempting to let your dog create their own rules and routine, will only leave your dog feeling anxious and unsettled. There's nothing wrong with giving your dog leadership, but you'll want to encourage consistency and stability at the same time.Remaining patient and understanding while at the same time maintaining the schedule you had planned for the basics such as feeding and walking will show your dog not only what is expected of them but what they can expect from you as well.
Create a special space From the ups of being homed, to the downs of being abandoned, to potentially being rehomed and returned more times still even before making it to you, your new pet may have had a rough go at life so far.Create the most special space just for them, where they can feel safe, and comfortable, and begin to realize that they won't be ripped from it ever again. A cozy bed, continuous fresh water, stimulating toys for play, and low-traffic areas will be appreciated and adored no matter what your new pet is like.
Create a good atmosphere: People often forget how good animals are at picking up on their moods as owners, as well as the atmosphere around them.Not every household can be happy all of the time, but it's important to watch and correct your mood when you see it affecting your pet. Along with this, music can have a calming or joyous effect on animals and can help support a good environment — just be careful of how you use it, as turning it on for your pet right before you leave home can be a signal to them that you're leaving and induce more anxiety than it relieves.
Help them get comfy being at home alone: Separation anxiety can be a challenge even for standard adoptions, so it's important to make sure you are handling this aspect considerately and being sensitive to your pet.A good place to start is practicing mini departures, which can be done by closing doors when you do things like take a shower, use the toilet, or step outside for a moment. As your pet grows more comfortable, consider leaving the house more frequently, and for more extended periods of time.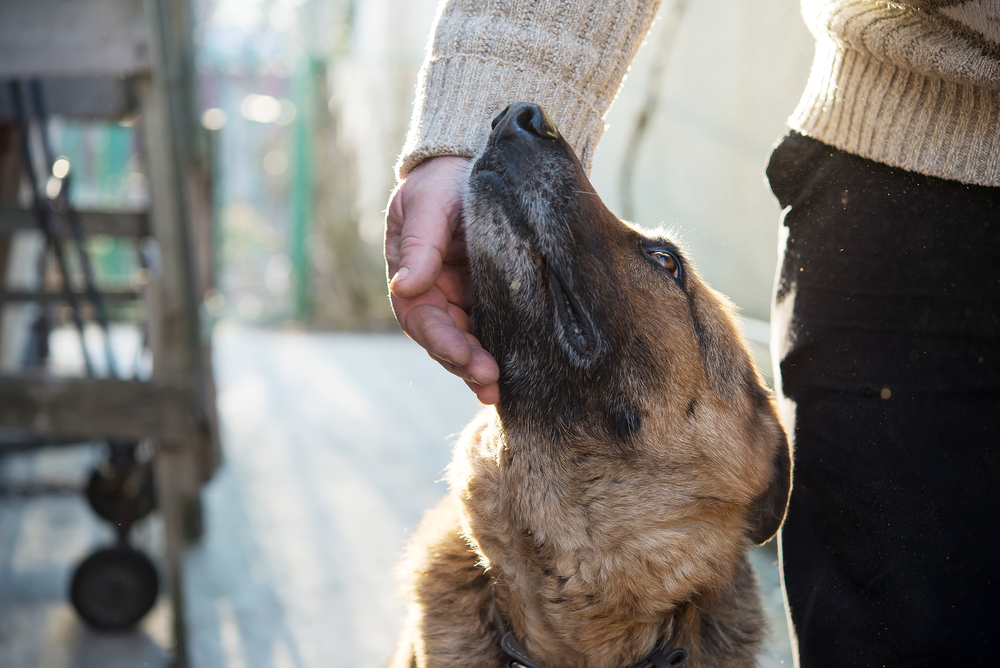 Source: Lena Ivanova/Shutterstock.com
Returning the favor
Pandemic pets were there for their partners through hard times and big transitions, only to be thrown into their own shortly after. If you're the right type of person, though, now is your time to return the favor to these pets.
Equally, if you know someone who has recently adopted one of these pandemic pets in hopes of life-long healing, care and companionship, consider exploring fun and thoughtful gift ideas for pet owners, like a new dog lovers gift box, to support them in their new and possibly difficult journey, welcome their pet with love, and show them that their effort is appreciated by everyone.
Remember that shelters and rescues are always desperate for donations, and pets are always deserving of homes and second chances. Even if now isn't the right time for you to adopt, there are always other ways to help, and it's ALWAYS the best time for that.
Facts Check:
We hope you enjoyed this article… What are your thoughts?
Feel free to share with us in the comments section below.