Are You Planning to Opt-In for Low-Protein Dog Food?
It is a known fact that protein forms a vital part of any diet. It is true, especially in the case of dogs. However, not every dog can manage a diet that is rich in protein. For these dogs, you need to choose a diet that is low in protein content.
This article will delve into the concept of low protein dog food. You have to know what all this is about and how can your furry friend benefit from it. Also, what must the pet parents search for when trying to get this specific dog food?
Understanding low protein dog food
Before you get confused, let's look into this kind of dog food. The standard dog food comprises about 25% of dietary protein in dry matter. Hence, low-protein dog food is one that comes with a reduced protein content compared to the normal adult dog food.
The question here is, how much low is it? It is generally much less than 20% of the dietary protein in the dry matter.
When you are assessing the protein content of the dog food, it is necessary to understand the difference about the "as fed" value that you find listed in the guaranteed analysis.
It also includes the dry matter basis that gets mentioned in the food criteria.
When you wish to have a direct comparison between two various products, one of the precise ways to get this done is by making use of dry matter protein content.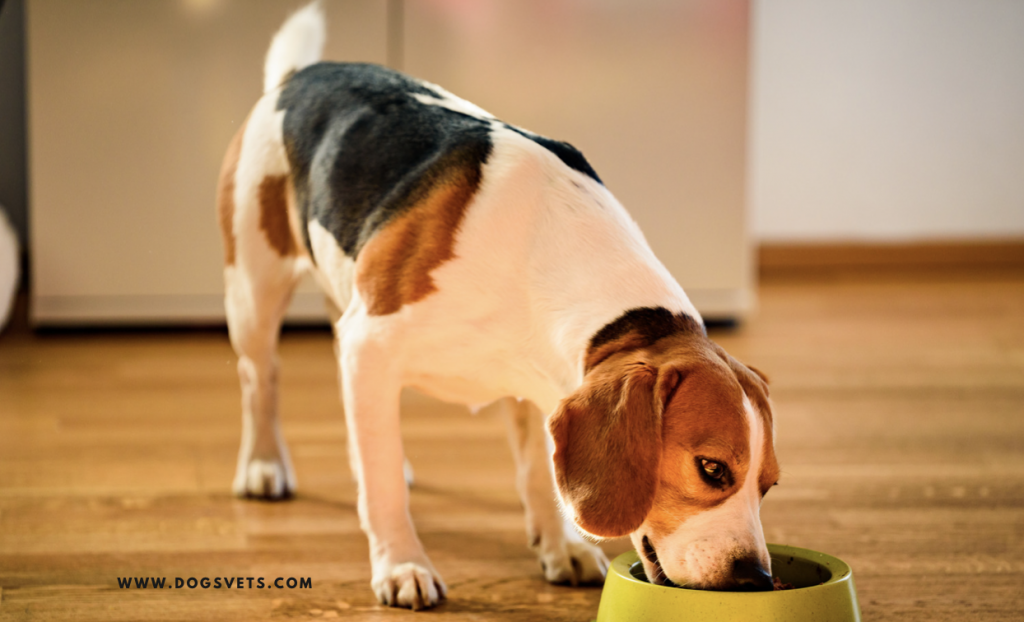 The assured analysis of the dog food label will list down the value for the crude fat, protein and crude fibre on the "as fed" basis, which in turn comprises the moisture in the product.
For deciding on the value of the dry matter for all these ingredients, it is necessary that you take away all the moisture. This can be successfully done using the matter calculator from a reputed brand.
One of the best options is to check with your vet and get the calculation done. They might use their tools and other ways to decide this for your dog.
The dogs that benefit from the low protein diet
You should know that a low protein diet is not fit for every dog. If your dog is healthy and have a normal health status, they don't need it. Only a dog with specific medical conditions will have to stick to this diet until it reaches its recovery stage.
What medical conditions need a dog to follow a low protein diet?
It is usually the dogs which have liver ailments and kidney diseases that will tend to benefit by sticking to a low protein diet.
There are other dogs who suffer from bladder stones and can use this diet.
The dogs who have a tendency for bladder stones, known as purine urolithiasis, irrespective of the fact whether they have any liver dysfunction, tend to benefit from the low protein diet for helping the stones to get dissolve and stop it from recurring.
The various medical conditions also need multiple levels of protein added to the dog food. Dogs with chronic kidney issues should eat foods that comprise 14% to 20% of the dietary protein.
The dog that has a liver issue needs to get fed with foods that are 15% to 20% of the dietary protein. In case they are affected with the hepatic encephalopathy, they will have to consume low protein food comprising 10% to 15% of the dietary protein.
Is there any dog that needs to avert a low protein diet?
The low protein is apt for dogs that have specific medical conditions. However, few dogs that suffer from other medical ailments need to avert this diet.
The nursing, pregnant dogs and the growing puppies shouldn't be subject to any low-protein diet.
It is the reason why their nutrient needs, primarily for proteins, are much in demand at the time of reproduction and growth, thereby restricting protein intake, which can lead to malnutrition and growth impairment.
Having said that, when your dog doesn't have any of the medical conditions essential for a low protein diet, they must avoid it. The low protein foods, needs to get reserved for the dogs that have medical needs for the low protein.
There is no reason for one healthy adult dog who must get fed with low-protein food, that might impact its nutrient balance.
What must you search for in low-protein dog foods?
When your dog has an acute medical condition, it is necessary that you get talking to the vet before adding any new food particles to the diet.
Usually, a prescription dog food is recommended for efficiently treating the condition and nourishing overall health. All the prescription vet diets intend for a health condition that is low in protein food.
Once the vet provides you with the green signal for choosing low-protein dog food, you can select the one that caters to your requirement. Make sure that you read through the requirement.
Furthermore, you will need a low protein dog food, and it is usually required for the managing all kinds of liver and kidney diseases.
The foods have components like Vitamin C, B, E, antioxidants, and Omega-3 fatty acids. It enables to bring down the percentage of inflammation and free radicals inside the body and the impacted organs. It can also enhance the life quality.
Besides all these traits, you also need to check for the dog food that gets made using whole-food, high-quality ingredients.
If your dog food tends to be natural, it becomes digestible and will make the body absorb an increased amount of nutrients. A dog food that gets loaded with artificial additives and fillers will not offer the quality nutrition that the dog deserves.
These are a few things you need to take care of when trying to arrange low-protein food for your furry friend. Staying well informed will ensure that you don't commit any mistakes and that your dog stays healthy.
Facts Check
We hope you enjoyed this article… What are your thoughts?
Feel free to share with us in the comments section below.