How to Open a Pet Shop in 5 Steps
Pet shops can be some of the most charming places. Small pets such as hamsters, parrots, and tropical fish make a visit to a pet store like taking a walk through a miniature zoo.
Are you considering opening a pet store yourself? Running a pet shop business isn't just about having proper knowledge of the animals.
It requires at least as good knowledge in business and marketing if you want to achieve success.
Like all new companies, the success of your pet store depends on creating a positive atmosphere and meeting your customers' needs.
Selling pets requires you to follow rules, maintain certain standards, and obtain the necessary permits.
Below, we offer a simple guide on how to open a pet shop in 5 simple steps and turn your love of animals into a lucrative business.
Market Research
Before you open any kind of business, you must know who your competitors are and what to expect from such a venture.
If you find that there are a lot of other pet shops in the area, you may want to reconsider your idea.
Maybe you can specialize in a certain type of animal as opposed to trying to do what's already being done.
At the same time, if the other stores are doing their business the wrong way and you think you could do better, go for it.
Find other pet stores and shops within an hour's drive and identify your competitors. Usually, among the competitors are large grocery stores with pet departments, as well as classic pet stores.
Visit each store anonymously, and take note of the general offer. Observe staff knowledge and how they interact with customers as well.
Purchase Insurance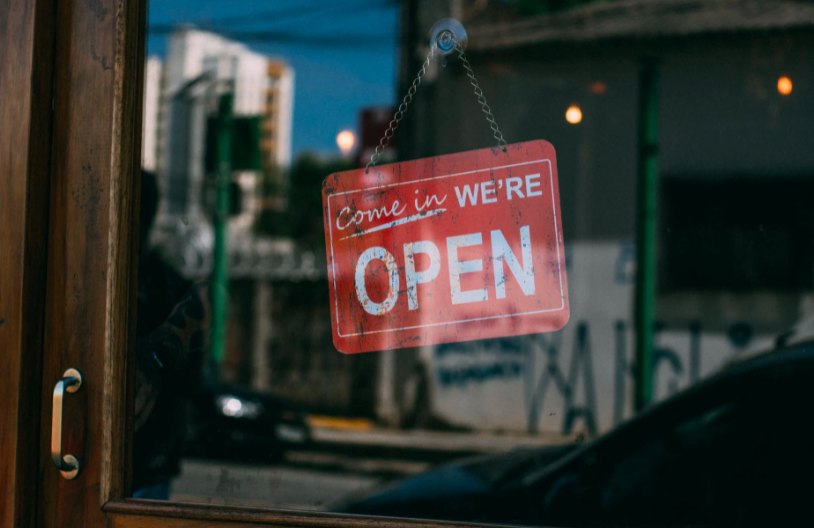 Obtaining insurance will allow you to protect your business if an incident occurs. Commercial property insurance will protect your business premises, inventory, equipment, and help you bounce back from unexpected issues, as well as replace the cost of damaged, stolen, or lost property.
In addition, this type of coverage can also protect any upgrades or improvements you wish to make to your pet shop.

Get Started
You should write a business plan before you get started. This is always good but may also be necessary if you are financing your business through some form of a loan.
The basic reason to have a business plan is to stay on track. You need to know many details, such as what your goal is, how you'll go about achieving it, as well as setting a budget and sticking to it.
You can buy an existing franchise store, buy an independent store or start your own pet store. A franchise or already established pet store may have a greater chance of success due to brand awareness, but it can also cost more.
Equip Your Store
Design your store and decide where you want to place your shelves, cages, cash registers, and all the other things you plan to have. It's wise to consult different companies to make sure you get a good price for the products you want to buy, including shop animal stencils online to add unique designs to your store. Pet store owners are usually happy to recommend good companies.
Find suppliers local retailers for pet shelves, cages, accessories, and pet food. Some online retailers offer great discounts and free shipping on large orders, so consider this for your first orders.
Order products like aquariums, decorations, filters, chemicals, and other maintenance products from a wholesaler to maximize your profits.

Find Animals
The types of animals you sell also affect your startup and operating costs. Animal species that are easier to find usually cost less. Again, it is important to look for the best price.
Another very important thing to keep in mind when ordering your animals is where they come from. Make sure you don't support any breeders or companies that use illegal means to get their animals.
Find serious local breeders. Try to contact other pet owners to see where they got their pets from and if they would recommend the breeders.
Visit private farms or breeders to ensure they have the necessary licenses and that they're trustworthy. Thoroughly inspect all areas where animals are kept.
If one breeder refuses to let you see an area, choose another breeder.
Collaborate with pet distributors who have excellent customer service and are available for any issue you may have. Always try with a minimum order first and if you're satisfied, order larger quantities.

Final Thoughts
If you love animals and have an entrepreneurial spirit, a pet shop can be an exciting business opportunity for you.
By researching the market, obtaining the right insurance, and providing high-quality products and services, you can gain financial success as a pet shop owner and share a unique perspective about pet care.
Facts Check:
We hope you enjoyed this article… What are your thoughts on How to Open a Pet Shop in 5 Steps?
Рleаse let us knоw yоur thоughts in the соmments seсtiоn. Feel free to share with us in the comments section below.