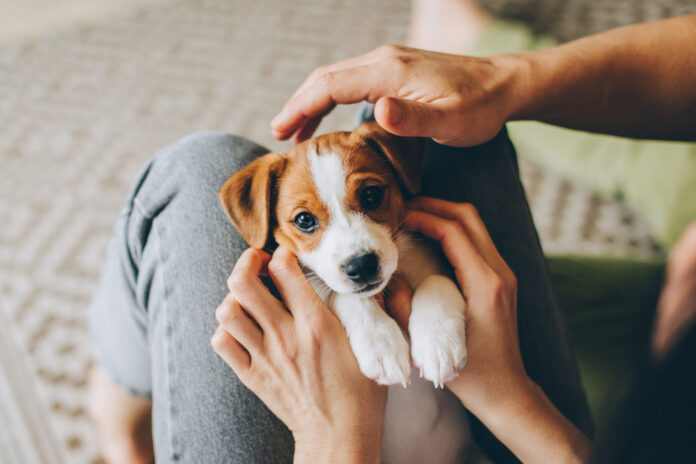 The Ultimate New Puppy Checklist – 10 Must-Have Items
You're welcoming a new furry friend into your life. From crate training to getting all that new puppy hair off the couch, there are a few essential goodies you'll need to get for your newest furry family member. Before you bring them home, read our list of the 10 must-have items for your new puppy.
1. Dog Crate — Not only will a dog crate be helpful for transporting your dog, but it's also helpful for crate training. According to the American Kennel Club, dogs are naturally den animals that enjoy being in small places.
An enclosed space like a crate will help give them a feeling of calm, especially during the early stages when they're a puppy. It can take months to train your dog to become accustomed to the crate.
Provide positive reinforcement whenever they settle into the crate by giving them a treat.

2. Treats — Speaking of treats, you'll want to get yummy snacks for your dog. Just like you like to snack between meals, so does your puppy.
Get them a variety of treats in different flavors and textures to see what they like.
Treats that also act like toys for their entertainment and stimulation, such as dog bones, are a fantastic way to keep your pup engaged in their new environment.

3. Puppy Pee Pads — Your new pup might not be ready to do their business outside just yet, and that's perfectly normal. Until they're ready to relieve themselves on the tree or fire hydrant, keep puppy pee pads at home in a designated place.
This will help them in between the times you'll bring them outside. Having a designated area and puppy pee pads for them to do their business will help keep your home relatively tidy before your dog is fully potty trained.

4. Brush and Comb — Few things are as cute as a sweet and shaggy dog. Having a cute, little shaggy puppy also means a lot of cute, little shaggy puppy hair everywhere.
Shedding is inevitable, so help groom your dog by using a dog brush and dog comb in between bathing them and watching them shed all day.
Brushing and combing them will help get rid of any dirt, dust and loose fur. You can also use a pet hair remover tool to remove excess dog hair (and human hair!) from your carpets, furniture and wherever else their hair pops up at home. Do some research on the best pet hair removers to see which ones are right for you and your new dog.

5. Puppy Shampoo — Just like humans need to shower regularly, you need to bathe your dog regularly. They shouldn't use human shampoo, so be sure to get puppy shampoo specifically for dogs.
Human shampoo can contain chemicals or ingredients that are too harsh for your puppy's skin and fur. Gentle puppy shampoo can help smooth and soften your dog's skin and strengthen their fur for healthy growth.
6. Dog Toys — You don't want your dog chewing on your shoes or furniture. Be sure to get them dog toys so you can play with them! Get them both plush toys and chew toys.
Plush toys are soft enough for your puppy to snuggle up with. Chew toys will help them chew on something to ease any anxiety and keep them entertained.
7. Leash — If you plan on taking your dog around the neighborhood, hiking on trails or just going to the vet's office, you'll want to get them a leash. That way, you won't lose them when they go running off every time they see a squirrel or your neighbor.
8. Reflective Collar — Don't just get your dog any collar. Get them a reflective collar that lights up at night. A reflective collar will help when it's dark outside or on a cloudy day. If you're in an area with a lot of cars driving by, it will help drivers see your dog when you're walking them as well.
9. Name Tags — In the event, your puppy ever gets lost, get them a name tag. Their name tag should have their name and your contact information. That way, when someone finds your dog, they'll know your dog's name and how to contact you.
10. Dog Bed — Make your pup really feel at home by getting them their very own dog bed. Many dogs do sleep with their pet parents on their human bed, but other dogs prefer to have their own space for snoozing.
You can even put their dog bed inside their dog crate if they want to feel extra cozy in their designated dog den.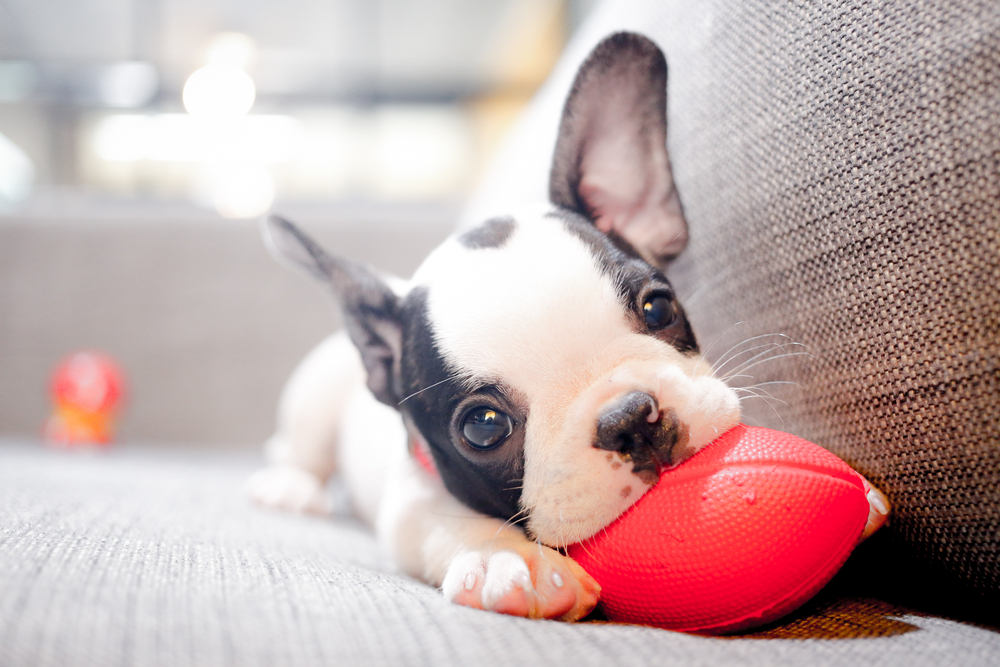 Now that you have your new puppy checklist, you'll be prepared to be an even better pet parent. Go out there and bring home your new friend. They'll be so excited that you did all this work to really make them feel welcome in their new home.
Facts Check:
We hope you enjoyed this article… What are your thoughts on The Ultimate New Puppy Checklist?
Feel free to share your comments below!