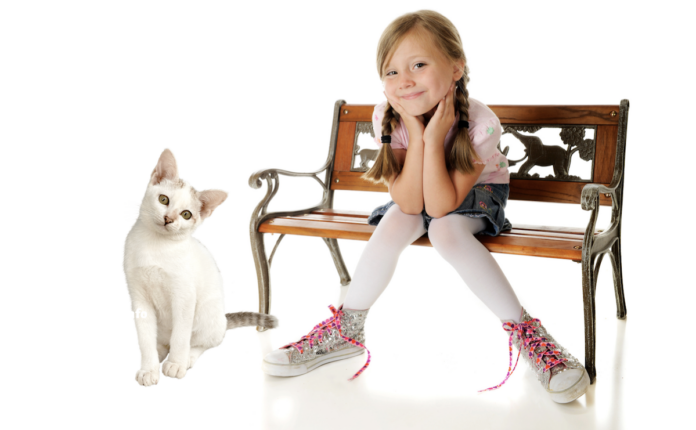 How to Find a Cat Sitter: A Comprehensive Guide
Cats are wonderful companions, and ensuring their well-being while you're away is of utmost importance. In this guide, we will delve into the process of finding a reliable and experienced cat sitter to take care of your feline friend.
We'll provide you with practical tips, essential criteria to consider, and answers to frequently asked questions to help you make an informed decision. Let's get started!
Understanding Cat Sitting Services
Cat sitting services provide professional care for your cat while you are away from home. These services can range from basic visits to feed and play with your cat to more comprehensive packages that include overnight stays and medical care.
Some cat sitters also offer additional services such as grooming, administering medication, and providing transportation to veterinary appointments.
The Benefits of Hiring a Professional Cat Sitter
Hiring a professional cat sitter offers numerous benefits:
Reduced stress for your cat: Cats are creatures of habit, and changes to their environment can cause stress. By hiring a cat sitter, your cat can remain in the comfort of their own home, maintaining their regular routine.
Personalized care: A professional cat sitter will be able to cater to your cat's specific needs and preferences, ensuring they receive the best possible care.
Peace of mind: With a professional cat sitter, you can rest assured that your cat is in capable hands, allowing you to enjoy your time away without worrying about their well-being.
Where to Find a Cat Sitter
To find a reputable cat sitter, consider the following sources:
Online platforms: Websites such as Rover and Care.com provide comprehensive listings of cat sitters in your area, complete with reviews and ratings.
Social media: Local Facebook groups or Nextdoor communities can be excellent resources for finding cat sitters in your neighborhood.
Referrals: Ask friends, family, or your veterinarian for recommendations of trusted cat sitters.
Professional organizations: Look for sitters affiliated with organizations like Pet Sitters International or the National Association of Professional Pet Sitters.
Evaluating Potential Cat Sitters
Once you've compiled a list of potential cat sitters, it's time to evaluate their qualifications and suitability for your cat's needs. Consider the following factors:
Experience and qualifications: Look for cat sitters with a proven track record of caring for cats, and inquire about any relevant certifications or training they may have completed.
Insurance and bonding: Ensure that the cat sitter has liability insurance and is bonded to protect against potential accidents or damage to your property.
References: Request references from previous clients and follow up to get a sense of the cat sitter's reliability and quality of care.
Compatibility: Schedule a meet-and-greet with potential cat sitters to assess how well they interact with your cat and whether your cat feels comfortable around them.
Availability: Confirm the cat sitter's availability during the dates you require their services, and discuss their flexibility in case of unforeseen changes or emergencies.
Preparing for the Cat Sitter's Visit
Before the cat sitter's first visit, take the following steps to ensure a smooth experience for both your cat and the sitter:
Provide detailed instructions: Leave clear instructions regarding your cat's feeding schedule, medical needs, and any other special requirements.
Organize supplies: Make sure all necessary supplies, such as food, litter, and medication, are readily accessible and well-stocked.
Emergency contact information: Leave a list of emergency contact numbers, including your veterinarian's contact information and an alternative contact person in case you are unreachable.
Household information: Provide the cat sitter with details about your home, such as alarm codes, Wi-Fi passwords, and any other pertinent information.
Establishing a Routine and Expectations
Setting clear expectations and routines with your cat sitter is crucial for a successful cat sitting experience. Discuss the following with your cat sitter:
Visiting schedule: Determine how often the cat sitter will visit your cat and for how long each visit will last.
Activities and playtime: Discuss your cat's favorite toys, games, and activities to ensure they receive adequate mental and physical stimulation.
Communication: Agree on a communication plan, such as daily updates via text or email, to keep you informed about your cat's well-being.
Handling emergencies: Make sure the cat sitter knows what steps to take in the event of an emergency or if your cat becomes ill.
Ensuring Your Cat's Safety
To minimize risks and ensure your cat's safety while in the care of a cat sitter, take the following precautions:
Secure your home: Double-check that all doors and windows are securely locked, and inform the cat sitter about any potential hazards or escape routes.
Update identification: Make sure your cat's identification tags and microchip information are up-to-date in case they get lost.
Provide a safe space: Create a designated safe space for your cat, such as a room with a closed door, where they can retreat if they feel stressed or scared.
Cost of Cat Sitting Services
The cost of cat sitting services can vary depending on factors such as location, the sitter's level of experience, and the services required.
On average, you can expect to pay between $15 and $30 per visit. Overnight stays and additional services, such as administering medication or grooming, may incur additional fees. It's essential to discuss and agree on payment terms with your chosen cat sitter before their first visit.
Alternatives to Cat Sitters 
If hiring a cat sitter isn't the right option for you, consider these alternatives:
Boarding facilities: Some boarding facilities cater specifically to cats, offering a comfortable and safe environment while you're away. Research and visit local facilities to find one that meets your cat's needs.
Pet hotels: Luxury pet hotels provide high-quality care and additional amenities, such as grooming services and play areas, for a more upscale boarding experience.
Friends or family: Trusted friends or family members may be willing to care for your cat in their own home or visit your cat regularly to provide care.
House sitters: In addition to looking after your home, house sitters can also provide care for your cat, ensuring they maintain their routine in a familiar environment.
Conclusion
Finding the right cat sitter requires thorough research, careful consideration, and clear communication. By following the steps outlined in this guide, you can ensure your cat receives the best possible care while you're away.
Remember, the safety and well-being of your furry friend should always be your top priority.
Frequently Asked Questions
How far in advance should I book a cat sitter?
It's best to book a cat sitter as early as possible, ideally at least a month in advance. This allows you enough time to research potential sitters, schedule meet-and-greets, and ensure the sitter's availability.
Can I hire a cat sitter for just a day?
Yes, most cat sitters offer daily visits or short-term services for clients who require care for their cat during a day trip or a weekend getaway.
How can I help my cat feel more comfortable with a new sitter?
Schedule a meet-and-greet with the cat sitter before their first visit, allowing your cat to familiarize themselves with the sitter. Provide the sitter with details about your cat's preferences, routines, and any special needs to help ensure a smooth transition.
What should I do if my cat has special medical needs?
Inform the cat sitter of your cat's medical conditions and provide detailed instructions for administering medication or managing their care. It's also essential to choose a cat sitter with experience in handling cats with special needs or medical issues.
Should I tip my cat sitter?
Tipping is not required, but it is a nice gesture to show your appreciation for their services, especially if they've gone above and beyond to care for your cat.
Is it necessary to sign a contract with a cat sitter?
While not always required, signing a contract can provide both parties with clear expectations and legal protection. A contract should outline the terms of service, payment, and any specific requirements or responsibilities.
How can I ensure my cat's safety while I'm away?
Take precautions such as securing your home, updating your cat's identification, and creating a safe space for them to retreat. Provide the cat sitter with emergency contact information and clear instructions for handling emergencies or medical issues.
Facts Check:
We hope you enjoyed this article… What are your thoughts on the How to Find a Cat Sitter?
Feel free to share your comments below!